FearlessYoga Shop
Our online store is coming soon.
Photo by Sharon McCutcheon @sharonmccutcheon
A Note About Our Shop
All across India you'll find more than 18 million traditional family-run stores known as kirana. Most every neighborhood will have a kirana where locals can find everything from packets of instant noodles to laundry detergent. In big cities and tiny villages, these Mom-and-Pop corner groceries are vital, especially recently when modern shopping malls and supermarkets were shut down by the pandemic.
Retail Evolved
Both the traditional roles of kirana and retail technology has been evolving over the last few years. The stores are notoriously small, so shoppers don't browse aisles of merchandise, but rather ask the shopkeepers for what they need. To check out, it's far more common for shoppers to simply tap with their smart phones than handle cash.
At right, a woman buying fruit in New Delhi, India. Photo by Ravi Sharma, @RaviNepz.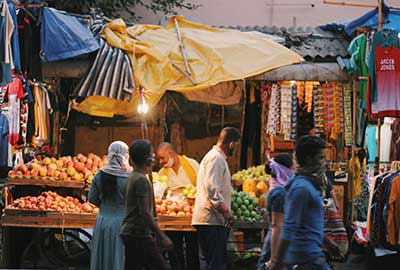 Tradition Transformed
At FearlessYoga, we want to emulate the best of the classic traditions and the new technologies. We're currently developing an e-commerce architecture that makes it easy for you to browse and select the items you like, and incorporating the latest digital payment systems for your safety and convenience.
Shopkeeper with drinks at a neighborhood kirana. Photo by Laurentiu Morariu, @travelphotographer.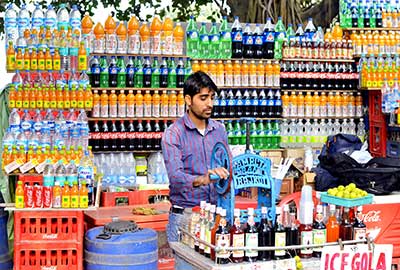 Coming Soon
We appreciate your patience as we design, develop, test, and deploy our online shop. We hope to be bringing you the very best of unique Yoga accessories, tools, and supplies with a shopping experience that is both easy and intuitive. Please come back to see us again very soon.